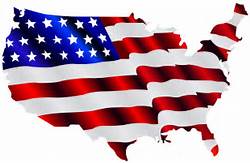 Our systems are manufactured in the USA!!
*We Ship World Wide ~ All 50 States, Mexico & Every Province of Canada*
Radiant Floor Company is a privately owned business based in the state of Vermont. Incorporated in 1999 with a workforce of four, we now employ twenty-one people in our 7,200 sq. ft. radiantly heated geodesic dome office building.
Through our multi-faceted employees, our technical expertise flows not only from many years in the heating industry, but also from a wide range of disciplines; commercial and residential construction, air conditioning, plumbing, large scale iron working, electrical wiring and schematics, technical writing, business management, law, web development, and graphic design.
In addition, our employees pursue a wide variety of non-radiant occupations including, but not limited to, hiking, rare flower horticulture, biking, sailing, skiing, snowmobile riding, scuba diving, writing, musical composition, kayaking, gun smithing, water skiing, piano and guitar playing, drumming, martial arts, alternative energy design, bar hopping (hmmm), cloud watching (while at work), dumpster diving (while not at work), collecting, gardening, painting, weightlifting, paint balling, yoga, foreign languages, and fishing.
Community involvement is important to us. Our list of sponsorship's include the Vermont Eco-Bike Tour, Glover Vermont Fire Department, Clarina Howard-Nichols Center for Battered Women, as well as yearly donations to local chapters of DECA, 4-H, American Legion, March of Dimes, and Little League.
We believe in and promote energy efficiency, simple and effective design, doing more with less, treating our customers like the competent people they are, and speaking with them in person. Sure, we have after hours voicemail. But you'll never hear an automated phone system at Radiant Floor Company because you shouldn't have to waste time never getting to where you want to go. We do everything in our power to answer all your questions in a timely fashion and we design the best radiant system possible.