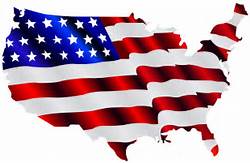 If you're a do-it-yourselfer looking for help designing a radiant floor heat system you've found the right company. If you've received shockingly high quotes for radiant floor heating and are still recovering….relief is right here. Let us design a high quality & reliable system that is less costly & cheaper to operate!!
Our systems are manufactured in the USA!!
We offer unlimited technical support ~ toll free 866-warm toes (927-6863)

*We Ship World Wide ~ All 50 States, Mexico & Every Province of Canada*

We accept the following payment methods ~ Visa / MasterCard / Discover / American Express / Electronic Checks (E-checks)
Radiant Floor Company will provide a detailed worksheet for your project explaining the amount of tubing in each zone, the spacing, gallons in the floor, heat loss, pump size and setting etc. and this is used in conjunction with our installation manual, installation video and website information. We can also provide drawings to assist with your pex installation, We will (however) need scaled drawings for both the slab and floor joist installation. These drawings are used a guide, as you may make modifications to better field fit, if needed. For detailed options, see Installation/Useful Tips/Tubing Layout service. Go to: https://www.radiantcompany.com/details/layouts/

We've designed thousands of radiant floor heat systems for do-it-yourselfers and contractors. We work WITH you….and give you ALL the information in simple, easy to understand language. This website, our radiant floor installation manual, our installation video, and our do-it-yourself radiant installation packages take the mystery and guesswork out of what is, in reality, a very basic and straightforward technology. We'll guide you every step of the way and we won't leave you stranded with a box of parts and a question mark.
Radiant Floor Company radiant heating systems are pre-assembled, we break them down to ship them (of course). They are then re-assembled by the Home owner / end user. Instructions are provided. If you prefer to hire someone to install your system, we suggest hiring a local handyman, etc and we will be happy to work with them directly!
EVERY heating unit that Radiant Floor company recommends and offers is "DESIGNED & RATED FOR SPACE HEATING"! These units are not your "typical" water heaters, so don't let the compact size fool you! All of our heating units are manufactured to an industry standard of quality and reliability.
These highly efficient heaters are built with Radiant heating in mind. We offer units that will heat both your Radiant (space heating) and domestic hot water.
Regardless of which radiant heating system you choose, be it Open, Closed Or heat exchanger, or type of fuel source you require, Propane, Natural gas, Electric or Oil,…Radiant Floor company has you covered!!!
Call our TOLL FREE technical support line and request our free installation manual. It's easy to read and packed with innovative, cost-cutting installation tips. You CAN have the ultimate heating system, and we'll show you how.
… And being from Vermont, Radiant Floor Company knows how to keep you warm!