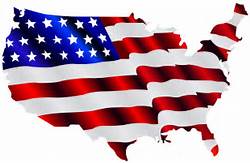 If you're a do-it-yourselfer looking for help designing a radiant floor heat system you've found the right company. If you've received shockingly high quotes for radiant floor heating and are still recovering….relief is right here. Let us design a high quality & reliable system that is less costly & cheaper to operate!!
Our systems are manufactured in the USA!!
*We Ship World Wide ~ All 50 States, Mexico & Every Province of Canada*


We've designed thousands of radiant floor heat systems for do-it-yourselfers and contractors. We work WITH you….and give you ALL the information in simple, easy to understand language. This website, our radiant floor installation manual, our installation video, and our do-it-yourself radiant installation packages take the mystery and guesswork out of what is, in reality, a very basic and straightforward technology. We'll guide you every step of the way and we won't leave you stranded with a box of parts and a question mark.
Call our TOLL FREE technical support line and request our free installation manual. It's easy to read and packed with innovative, cost-cutting installation tips. You CAN have the ultimate heating system, and we'll show you how.
… And being from Vermont, Radiant Floor Company knows how to keep you warm!