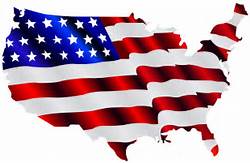 Our systems are manufactured in the USA!!
We offer unlimited technical support ~ toll free 866-warm toes (927-6863)
*We Ship World Wide ~ All 50 States, Mexico & Every Province of Canada*
Many types of radiant heating systems are described in this section, along with numerous real life photos and schematics. Each system is a quality, low cost, high efficient design that is cheaper to maintain & operate.
Getting Heat Into Your Home is an overview of a radiant floor heating system including zones, heating sources, and mechanical components.
The Open System uses one heat source, your domestic water heater, to provide both in floor heating and domestic hot water.
The Closed System approach utilizes a dedicated heat source for the radiant floor heat.
The Heat Exchanger System uses an efficient heat exchanger to separate the potable domestic water supply from the floor's anti-freeze mixture.
Heating Water With Solar Energy – Rising fuel prices and state of the art technology make solar water heating systems very attractive for many radiant heating applications looking to both save and be green.